WE
CREATE|MANAGE|MEASURE|OPTIMIZE
ADVERTISING
THAT WORKS
WE
CREATE|MANAGE|MEASURE|OPTIMIZE
ADVERTISING
THAT WORKS
full-service marketing agency
Marketing services in Hungary? That's what we're here for

design & creative copy
Want to dress to impress? Our professional designers are ready to suit your business up. Add a little Google-friendly copywriting to that, and you'll be all set!

marketing strategy
A successful marketing strategy is a strategy that makes you stand out from your competitors. We'll develop your business in exactly that direction!
social media
Whether it's a full-blown Facebook campaign, daily social management, or the debut of your company's YouTube channel, we're here to help every step of the way!
event & outdoor promo
Want to go big? Not a problem, let's do it! Our event planning company is ready to ensure that your next outdoor promotion will be a day to be remembered!
Quality marketing services in Budapest and beyond
4 reasons why we believe we are your best option in Hungary

360° - full service marketing agency
From planning to execution, we provide
360 degrees of marketing services.

Experienced & energetic
professionals
Our team is ready and battle tested,
with more than 200 projects behind us.

Hungarian market
knowledge
We help you both with marketing
implementation and finding the
solutions in Hungary that work.

Data driven
& creative
Dog & Pony agency has a data driven
mindset with a creative twist.
The perfect combination for better results.
Here's a little glimpse behind the curtains just for you!
Pastry shop? Industry-leading IT company?
We handle your business as it should be.
This is how we'll bring you results, step by step!
Behind all these friendly faces is an expert ready to work!
BALINT
head of graphics,
creative director
REGINA
account manager,
marketing specialist
LILLA
account manager,
marketing specialist
SZABOLCS
account manager,
marketing specialist
MARK
PPC And social
media expert
ALBERT
Google Ads expert
Contributor
We Work With Industry Leading Tools
This is the toolbox we'll use to help your business
reach its full potential!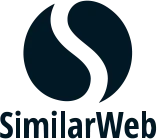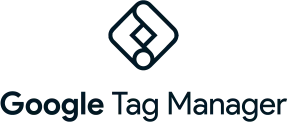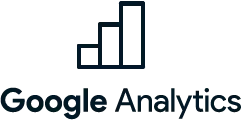 Do you have a project for us?
Marketing and marketing agency in Budapest
What are the main marketing objectives and goals of your business? Because we're pretty sure that our marketing services can help you out in Hungary.
We are ready to support you in reaching them and handle the marketing and the advertising field of your company in a professional way as a full-service agency in Budapest: Dog and Pony is here to make your business soar like an eagle!
Why is a Marketing agency important for your business?
Every successful business relies on some form of marketing and advertising. The importance of good marketing is just as relevant as ever, if not more: the methods employ may have changed, but its role in helping your business reach the next step hasn't.
The advent of digital marketing and the change in the consumers' behavior has brought new challenges, but also new opportunities for anyone to make a name for themselves.
So why should you outsource such a vital task to our full-service marketing agency in Budapest?
1. First things first: it's much more cost-effective
In the long-term, hiring the services of our Hungarian marketing agency will definitely help your business save a lot of money.
Whenever a business tries to work on their marketing issues in-house, they are faced with another problem: hiring new employees to solve them. Talent has its price, and if you're planning on employing them full-time, it will be even more costly.
In comparison, our full-service agency only requires pay for the services you need: not for full-time employment. Dog and Pony is prepared to offer you cost-effective solutions to your problems!
2. Money isn't the only thing you'll be saving
Time is another crucial factor to take into consideration. Without our marketing agency, you not only have to face in-house costs, but the time needed to maintain and complete efficient digital marketing and advertising tasks.
Essentially, Dog and Pony is also ready to take that weight off your shoulders. By leaving the advertising to our agency, you will have a lot more time and resources to allocate to the other areas of your business.
If you think about it, it's an excellent win-win scenario: you can focus your efforts on tasks you know you can handle in-house, and we'll do the same for the advertising of your business!
3. Dog and Pony will bring a new perspective to your business
No one can and will know your business better than you. That's a wonderful fact, and you should take advantage of your own expertise in any way you can. Still, after a while, the lack of outside help and objective insights may cause your company to come to a standstill and miss out on new opportunities for growth.
At Dog and Pony, we are prepared to bring you a completely fresh take on your business: the clients of our Budapest based marketing agency come from a wide range of industries, so you can count on us being objective!
4. Take advantage of the in-house expertise of our Hungarian marketing agency!
Of course, objectivity isn't the only thing we'll bring to the table. We are after all a creative ad agency in Budapest. Our marketing specialists cover all forms of advertising, and each of them is an expert in their field. Dog and Pony takes a lot of pride in using these skills to provide you with thorough, quality work, with results you can clearly see.
If you're looking for creative advertising and professional marketing that actually works and brings an added value to your business, we cannot wait to bring your company exactly that!
Marketing services in hungary from
Dog and Pony – what you can expect
1. Online marketing services of all kind – just take your pick!
Our marketing agency in Budapest supports companies with a holistic knowledge in every aspect of marketing: from market analysis, strategic planning, and creative design to copywriting and production, as well as each field of marketing communication, whether it is ATL or BTL. Our Hungarian marketing agency has professional experience not only in digital, but in more traditional or guerilla marketing campaigns as well.
2. Marketing strategy planning tailored to YOUR business
Our marketing specialists are ready to build up a tailored marketing strategy according to the goals of your business. After assessing the situation, we provide marketing advice which might include additional marketing tools needed for your growth.
3. Creativity is our bread and butter – let your business benefit from that!
At our marketing agency in Budapest, every campaign is supported by creative and effective design materials. Our creative team – including our designers and copywriters – produces creative content that enhances the performance of each advertisement we manage.
4. Online and offline marketing services for a wide range of clients
We are managing several online and offline campaigns for our clients as a Hungarian marketing agency. Our main services include: marketing consulting, social media marketing, Google Ads management, search engine optimization, web development, content marketing, influencer marketing, PR communications, logo design, corporate identity design, and video production.
So, what are the marketing and advertising needs of your business? Dog and Pony is THE full-service agency in Budapest that can fulfill them: get in touch with us and let's get to work right away!
Where does the name come from?
An answer to our most frequently asked question!
Whether you believe it or not, the name Dog and Pony doesn't come from our undying love for cute puppies and beautiful horses. It actually comes from an expression first used during the late 19th century, in the United States.
People mainly referred to the traveling circuses as "dog and pony shows", as performing animals were the highlights of their spectacle. Today it is mostly used as negative term, to describe something that tries to divert the attention from a lack of substance with theatrics (in this case, cute dogs and ponies).
However, some dog and pony shows still managed to evolved into huge circus acts, showing that even among the mundane and silly, there can be great opportunities. The same interesting duality applies to marketing: some ideas have more bark than bite, others lead to uncontested success. Which is why've chosen this expression as the name of our online marketing agency.
Typical questions related to our services
WHAT KIND OF SERVICES CAN I EXPECT FROM 🥇 A DIGITAL MARKETING AGENCY ?
A good digital marketing agency will extensively evaluate your current situation to determine which platforms you should invest in to get the most profitable results. They can provide consulting services and create customized marketing strategy plans for your company. Among many others, popular services include SEO (Search Engine Optimization), social media marketing, creative design, and website conversion optimization to attract more customers online!
HOW DO I CHOOSE ☝️ A DIGITAL MARKETING AGENCY?
Choosing the right digital marketing agency is also about being clear about your own current advertising needs, but you can also count on their consultation to help you in this department. Apart from checking out their website, you will also need to ask the right questions, such as: What kind of methods do you use to measure success? When can I expect results? Can you show me some of your previous work? These are essential in determining if the agency is the right for you.
SHOULD I HIRE A 🧨 DIGITAL MARKETING AGENCY?
There are many benefits to outsourcing your digital marketing activities to an outside agency, which is why many other businesses already do it! Since you will gain almost immediate access to the expertise of experienced advertising specialists, you won't need to spend time on research, learning about the most current methods and digital tools, training and paying your inhouse team, etc. The input of a marketing agency can also be useful to determine which direction your company should take.