Development
& UX
You'll be glad you
found Dog and Pony!
Web development and UI/UX design services
Our web design and development will be the elevator to your goals!
Web development and UX company in Budapest
If you're looking for an agency that can provide you with web development services that bring results, then you are exactly where you need to be.
Dog and Pony's team of digital marketing specialists can help you optimize your website and webshop development, increase your CRO, and provide you with the necessary UI/UX design elements that are part of the success of any good online business.
Contact us today and work with one of the best web design and development company in Hungary!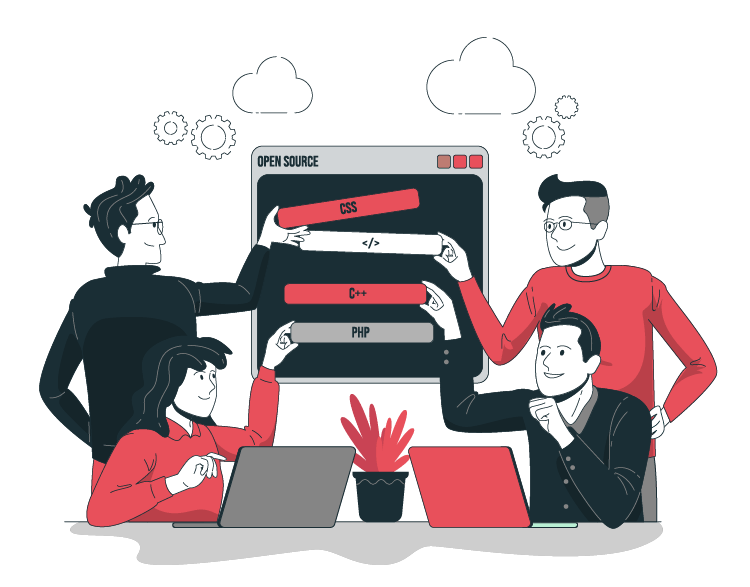 1. Our agency in Hungary will get your website development on the right track
A definite, unquestionable "must have" for any online business hoping to achieve anything today.
Of course, just having a website isn't enough on its own: the development process needs to be optimized according to a lot of different factors. Without the proper know-how, it can be quite time consuming, and the results you get can leave much to be desired.
Not to worry though: with Dog and Pony's professional team of web development and design in Hungary, you can be certain your site will be optimized according to the latest tools and user trends!
We are quite familiar with the designs that bring the best results: after our company's work is done, your site will be SEO-friendly, as well as responsive and fast regardless of the platform being used by your target audience. Dog and Pony's specialists are also up to date with latest coding trends (Bootstrap, CSS3, HTML5).
What's more, before we get started on any of the technicalities, you will also receive a custom design plan of your future website: this way you will be free to give us feedback at the very beginning of the project!
2. Boosting sales with result-oriented webshop development in Hungary
Need a new channel to extend your sales strategy? Dog and Pony has exactly what you need.
With our e-commerce development and webshop consulting services in Hungary, our agency will fully support you in reaching your intended target audience and converting your leads into repeat customers!
Our Budapest-based agency only works with the most up to date and reliable systems, so that we can provide you with technical solutions that are specific to your needs: Dog and Pony can add any function you desire for your webshop.
To ensure your newest e-commerce channel brings you results you can be proud of, our working process will include many vital steps, such as generating more organic traffic to your site with Search Engine Optimization methods. Our specialists will also make sure that your webshop is responsive and operates flawlessly on mobile platforms as well.
Furthermore, thanks to our experienced e-commerce developers, Dog and Pony is ready to implement the most suitable webshop engines and payment methods for your online business!
Do you have a project for us?
3. Conversion rate optimization (CRO) – how to get more clients in Hungary
An essential goal for any online business. If you're wondering how your website could bring you more clients, then you'll be glad you chose Dog and Pony's CRO marketing in Budapest!
Basically, based on the information we collect on your visitors, conversion rate optimization is a method our agency can use to turn the visitors of your website into actual customers.
Dog and Pony's team of specialist include digital marketing experts, web developers, designers, and even statisticians to provide you with comprehensive landing page development services in Hungary. We carefully audit each and every website we handle, so that you may receive flawlessly executed conversion rate optimization, regardless of the industry you work in.
Our agency believes in backing creativity with data-driven decisions: the end result you will get will be based on a thorough analysis of the customer journey of your visitors, so that we may improve the number of your conversions at all possible points.
In a nutshell: you can count on us providing the user experience that is suited to your target audience!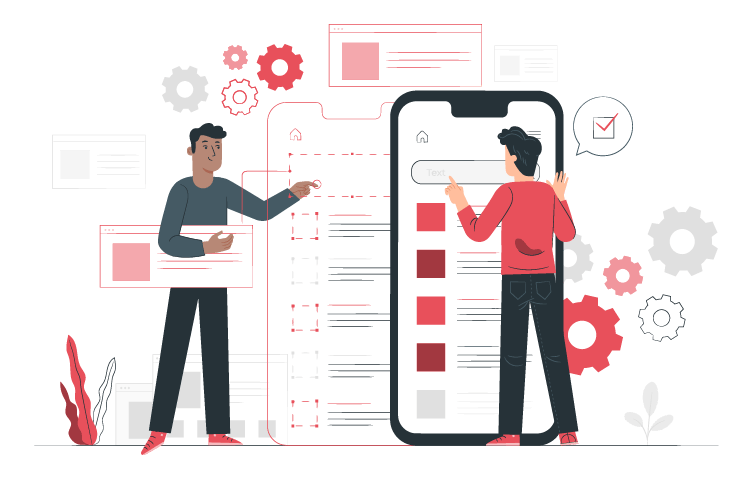 4. Our Budapest-based agency can also handle your UI/UX design needs
Investing into user interface and user experience development isn't just about getting an advantage over your competitors: if you decide to skip this crucial phase in web development, your business could find itself at a serious disadvantage.
Fortunately our UI/UX design company in Hungary is here to make sure that doesn't happen. These processes are all about making your website and the services you provide more accessible to users. In the current digital landscape where customers can be highly impatient about finding information or products on the web, you can imagine how essential this is if you don't want to drive your target audience away.
With our wide range of web development services, you can be sure we will make your website extremely attractive in the eyes of your target audience!
Dog and Pony's web development company awaits all your requests in Budapest. Just drop us a line so we can start optimizing your business's online presence as so
Do you have a project for us?
Typical questions related to our services
QUALITY MARKETING SERVICES IN BUDAPEST AND BEYOND
4 REASONS WHY WE BELIEVE WE ARE YOUR BEST OPTION IN HUNGARY

360° - full service agency
From planning to execution, we provide
360 degrees of marketing services.

Experienced & energetic
professionals
Our team is ready and battle tested,
with more than 200 projects behind us.

Hungarian market
knowledge
We help you both with marketing
implementation and finding the
solutions in Hungary that work.

Data driven
& creative
Dog & Pony agency has a data driven
mindset with a creative twist.
The perfect combination for better results.